Teacher/Facilitator(s): Alistair Edmunds
Musician(s): Christopher Baron
Location: Wild Goose Space
Date & Time:
16 Sep 2017 until 17 Sep 2017 from 9:00 AM to 6:00 PM
Price:
£ 80 ( + booking fee)
Category:
CI Workshop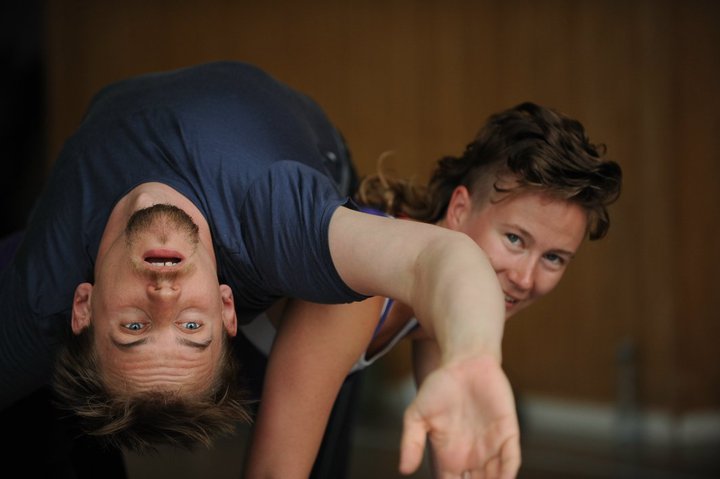 Tickets avalable : http://www.brownpapertickets.com/event/3055495
A two day workshop focusing on somatic explorations of the spine, and how they can enhance and develop our experience and ability in contact improvisation
Saturday – Somatic Day
The first day will focus on deeper understanding of the structure of the spine, its interconnectivity with other body systems and its formation. We will use embodied anatomy, bodywork, visualisation, breath, witnessing and somatisation to learn about the body in through lived experience.
– Understand your own anatomy through experience
– Feel more connected to the inner landsape of you central axis
– Dive deep into an appreation and awareness of you body
– Find grater possiblity and range of motion in your movement
– Feel support for the moblie spine through structue and developmental movement patterns.
Sunday – Contact Improvisation Day
Day two will be much more focused on the dance, drawing on the discoveries from our somatic experience we can take what we discover in to specific contact improvisation skills and into dancing. Finding support from within, discovering ease and supportive softness allowing us to manage weight more efficiently, both our own and others.
– Learn how to move more organicly
– Let yourself responding to the present moment
– Find way to effectivly manage weigh. ( yours and others )
– Connect with the earth. Make friends with the floor
– Find a deeper conneciton to youself through dancing in contact.
Costs :
£80 Weekend Ticket
Each day will include 6 to 7 hrs of classes with time to dance and integrate the material in the body. There will also be time to chat, drink tea, share food and rest.
Live music will feature is some of the session. We are lucky to have the fantastic Chirstopher Baron supporting us on Hang
https://www.youtube.com/watch?v=fWCpnx2PwQY
The event is open to people with all levels of experience, I encourage participants to bring their curiosities.
Location:
Wild Goose Space
228 Mina Road
Bristol
BS2 9YP
United Kingdom