Teacher/Facilitator(s): Alistair Edmunds
Musician(s): n/a
Location: The Willow Studio
Date & Time:
6 Dec 2017 from 7:15 PM to 9:15 PM
Price:
£10
Category:
CI Class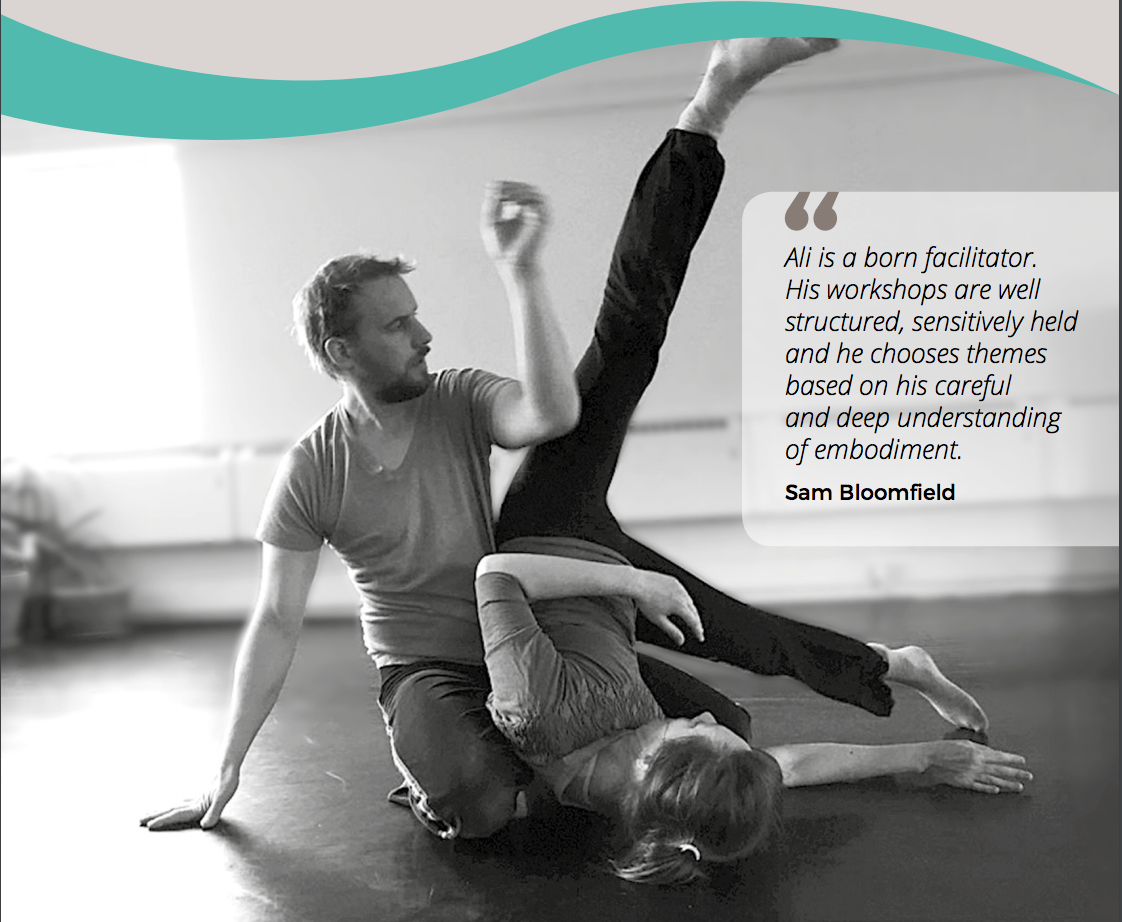 Starting on Wednesday 13th September for 14 consecutive weeks. A weekly two-hour class exploring the basics of contact improvisation.
Contact Improvisation
CI is an improvised dance form that fine tunes your senses and wakes up your ability to listen and respond to what is happening in the moment. Open to all bodies and inquiring minds.
Some of the fundamentals we will explore in this course include; the rolling point of contact, weight exchange, basic lifts, leading & following, ways to say yes, no, and maybe, spirals, the small dance, safety, and more.
Practicals
This course is suitable for complete beginners and those wanting to revisit the fundamentals. It is ideal to attend the whole course, However, drop-in is also possible at £10 per class
Each class will include a led warm-up at the start and warm-down at the end, a focus on CI fundamentals, and time for questions, discussion and feedback.
Please bring loose comfortable clothing, with a warm layer to start and end in, kneepads if you have them and water (though there is access to tap water).
Contact
To book your place or find out more, email Alistair on info@somaticmovement.co.uk or phone 0789 5762998.
Location:
The Willow Studio
St. Werburghs Primary School, James Street
Bristol
BS2 9US
United Kingdom