Classes & Jams in the South West
* Longer events (workshops/festivals) in the South West are listed in the main Calendar listing of this website.
South Devon Contact Improvisation Jams & Class
Classes are generally on the first and last Thursday of the month from 7:30 – 9:30pm, at Ashprington village hall.
Jam and (optional) sauna are  generally on the second Sunday of the month from 7-9pm, then stay in the sauna as long as you like, at Eden Rise, Totnes.
Class 7:30 – 9:30 £5
Jam 7- 9pm £5 + £2 for sauna
Please arrive promptly so that we can begin together.
For more information phone Tariq on 07923542522 or Noel on 07816603937
Facebook group: South Devon Contact Improvisation
Falmouth Weekly Class & Jam
Wednesdays 6:30-9pm, University College Falmouth,  Studio B in the new performance centre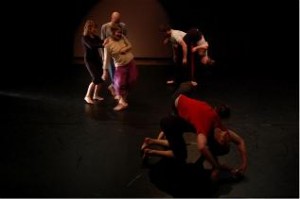 Weekly class and jam. Free to all and all are welcome. The first hour is a free class and then a 1 1/2 hour jam.
It is run by Jana Bitterova
Cardiff Contact Improvisation
In general we're meeting two Saturdays a month –  once for a class with Ali (£10) and once for a jam (£5) – from 4pm-6pm, at Jukebox Studios, by NoFitState Circus (CF10 5PE).
Plymouth Weekly CI Class & Jam