Location: Abercych Village Hall
Date & Time: 
20 Sep 2017 until 24 Sep 2017 from 12:00 AM to 11:59 PM
Price: 
£285
Category: 
CI Workshop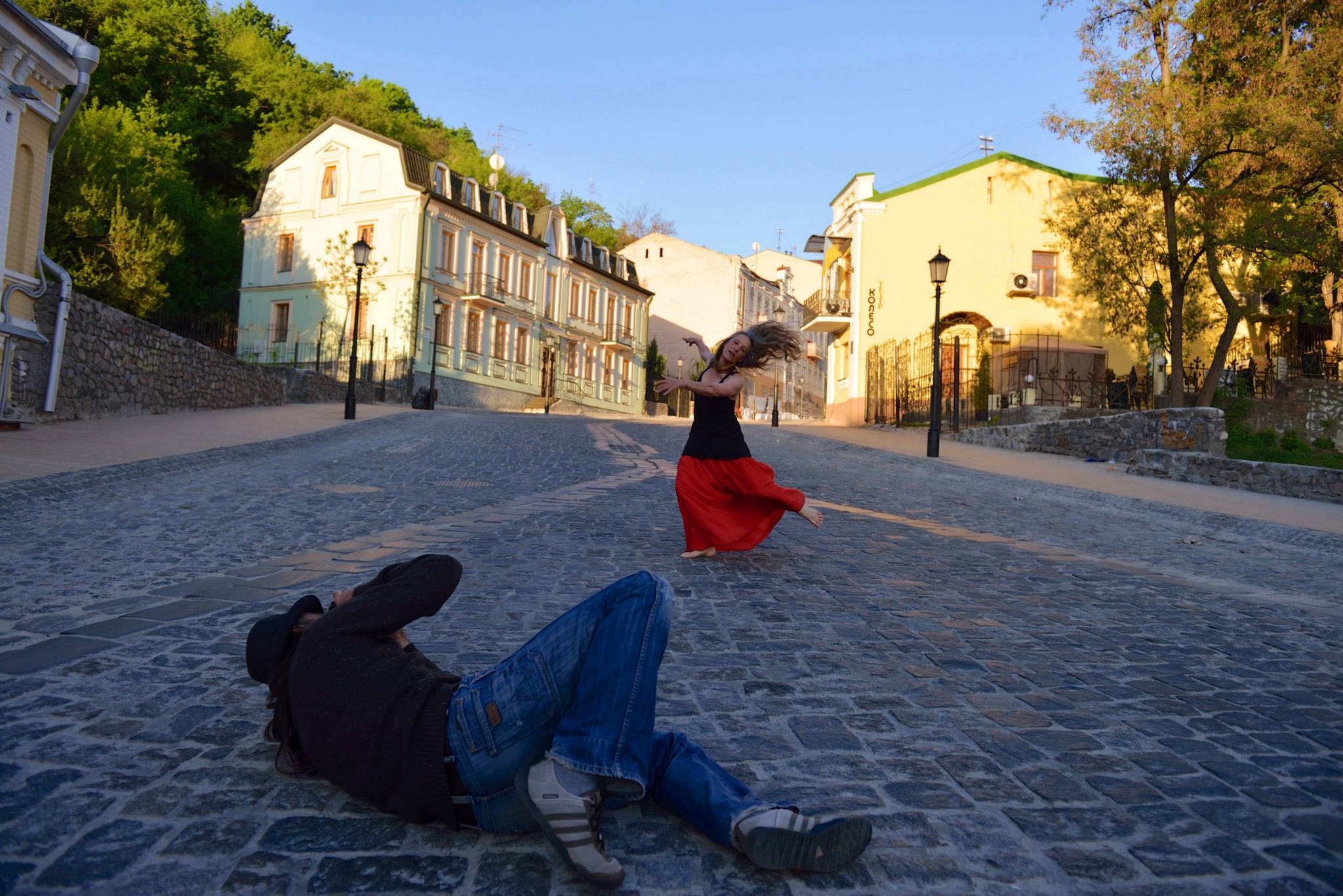 Photo by
Denis Timinski
'ReWilding Attention: Becoming Feral' with Nita Little
(Feral: A return to the wild state after a prolonged period of domestication)What are the limits of our ability to be physically alive, to connect, and to commune with one another? Commune with our environments?
Dancing Contact Improvisation and dance ensemble improvisation, this workshop develops states of embodiment that support communion. This process will begin deep within our physicality as we seek to understand how we communicate through our own anatomical structures. With this understanding, we extend outwardly into duets, trios, and ensembles. Our work is to rethink our embodiment, challenge our cultural assumptions, and find new answers to how we communicate as physical beings. We develop states of being that heighten our felt sense so that even walking down a street we are alive with communication. Ready to meet one another and our worlds, we understand the creativity implicit in play. Our goal is to shake off the limits of our domestication and become more instinctual, more intuitive, more specific and clear in our actions, and more alive in our presence with one another and our worlds.
5 day intensive workshop (non-residential), 30 hours of classes and a lot of opportunity for group discussions. Set in a beautiful part of Wales.
20th – 24th September 2017
Wednesday 20th September starting at 2 pm
Sunday 24th September finishing at 5 pm
£285.00 Full Price
Option of payment in 3 installments.
Abercych Village Hall, Abercych, Boncath, Pembrokeshire, SA37 0EZ
Contact us: gronaus@yahoo.com.br
mobile: 00 44 7780855165
Facebook Event: https://www.facebook.com/events/1343544255734291
The deadline for booking is September 15th.
Location:
Abercych Village Hall
Abercych
Boncath
SA37 0EZ
United Kingdom